Treat your dry eyes with our specialty products*

---
Come in and talk to one of our professionals to learn how to better manage your dry eye disease.
Make sure your little ones have their eyes examined!
Did you know ?
Kids 19 and under are covered for a full eye exam through OHIP once per year.
When was your last routine eye exam ?
OHIP partially covers eye exams for seniors
---
Come visit us!
*Only applicable when purchasing a Designer Frame and Prescription Lenses together. Sale ends December 31st. See store for details.
Treat your dry eyes with our specialty products*

---
Come in and talk to one of our professionals to learn how to better manage your dry eye disease.
On-site lab
Edging Lenses On-Site offers Faster Turn Around, Custom Tinting And Greater Quality Control.
Optical Boutique
Over 2000 Different Frame Styles To Choose From In A Variety Of Unique and Designer Brands.
If You Are Not Fully Satisfied With Your Purchase In The First 30 Days, Just Let Us Know.
* If you find your frame choice is unsatisfactory, we will change it within 30 days of your order date. No money will be credited if your new frame is of lesser value.
Contact Lenses
Large Inventory Of Soft, Disposable, Astigmatic, Multifocal And Rigid Lenses.
Fittings available in disposable, toric, multifocal and rigid gas permeable lenses customized for your lifestyle.
Direct Billing
Saving You Time And Money By Letting Us Bill your Insurance Plan Directly! *
*Not all insurance plans allow direct billing. If the assignment of benefits is to be paid to the patient, the patient will be required to pay for services at time of appointment.
Our Team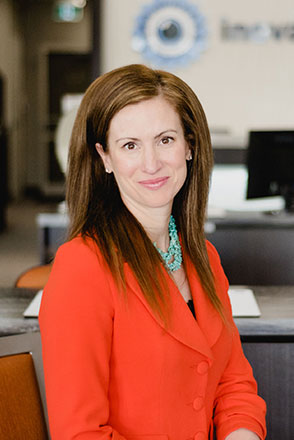 Darlene Hirt
Optometrist
Dr. Darlene Hirt Graduated with Honours from the University of Waterloo, School of Optometry in 2001. She received the Low Vision Award and The Excellence in Practice Management and Patient Care Award. Dr. Hirt completed her externship in Birmingham, Alabama and has since participated in several charity eye missions around the world.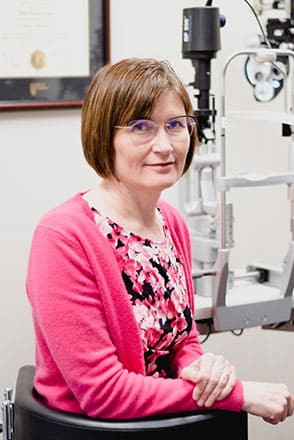 Angela Moore
Optometrist
Angela first completed her undergraduate degree in biology at Western University prior to attending the University of Waterloo for Optometry from 1992-1996. Upon graduating she practiced in Napanee and Northbrook, Ontario. In 2016 she joined the Inova Eye Care team.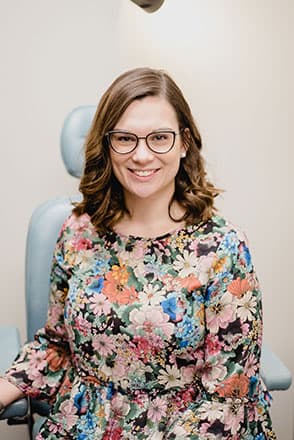 Camilla Poot
Optometrist
Dr. Camilla Poot received her Bachelor of Science degree in Life Science at Queen's University and went on to complete her Doctor of Optometry degree with Honours at the University of Waterloo School of Optometry and Vision Science in 2014. Dr. Poot joined the Inova Eye Care team in 2015 and has never looked back.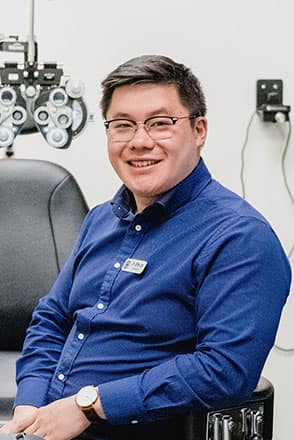 Jeffrey Lam
Optometrist
Dr. Jeffrey Lam received both his BSc specializing in X-ray technology in 2009 and his BSc (Hons) specializing in Life Science in 2010 from Queen's University. While working as an X-ray Technologist, he decided to pursue further clinical studies in Optometry at the University of Waterloo. In 2017, he graduated on the Dean's Honours list and was elected class Valedictorian.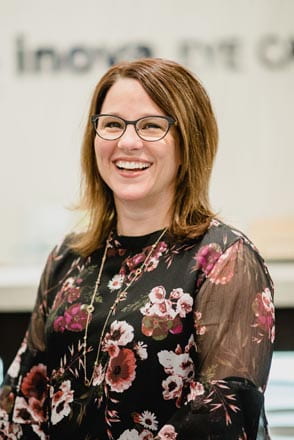 Dana Forsythe
Optician
Dana joined the Inova team in 1992 as a co-op student while in high school and went on to become a Licensed Optician. She graduated with honors from Georgian College with her Ophthalmic Dispensing degree in 1995. Over the years she has expanded her knowledge of dispensing and enjoys learning in her field of expertise as technology and styles change.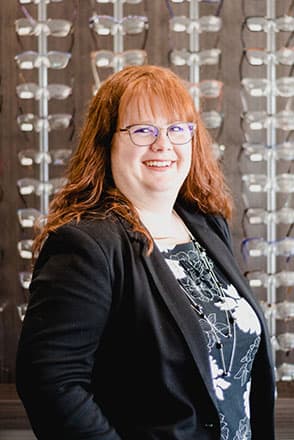 Angie Adams
Optician
Angie Adams joined the Inova team in 2002 as a student intern and went on to graduate from Georgian College in 2003 as a licensed Optician. Angie loves helping clients and patients alike to chose the best options for each person's unique visual needs.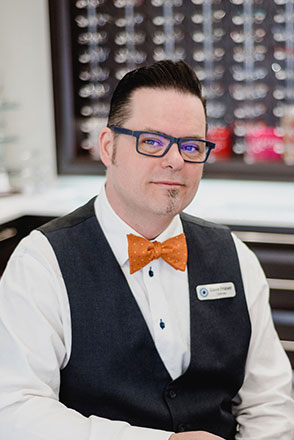 Dave Fraser
Optician
Dave graduated with Honours from Seneca College Opticianry Program in August 2015. He joined the Inova Team in 2016 where he continues to master his profession.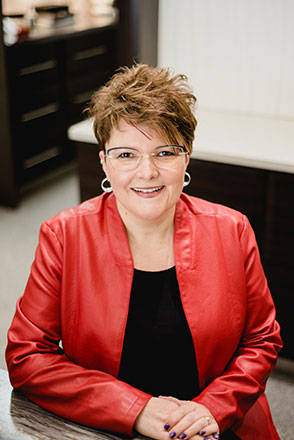 Heather Rigby
Optician
Heather joined the Inova Team in 2016, coming from a 24-year customer service background in banking. Finding her true passion, she has chosen to pursue Opticianry and fulfilled this dream by graduating as a licensed Optician in the summer of 2020.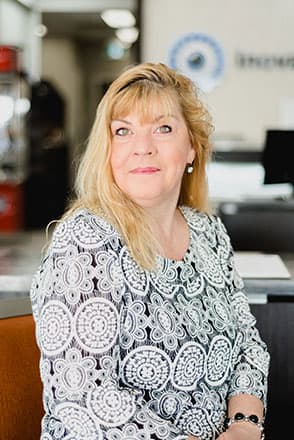 Karen Haslett
Lab Technician
Karen graduated from Queen's University with a degree in Psychology. She has worked in the Optical industry in many different capacities since 1989. She became a licensed Optician in BC in 1995 and joined the Inova Team in 2017 where she continues to hone her craft.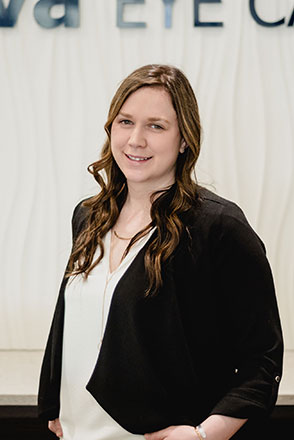 Emily Fielding
Certified Optometric Assistant
Emily has been with Inova Eye Care since 2012. She started as a frame stylist and has since furthered her education by completing the Certified Optometric Assistant Course. She strives to make every patient see great and feel confident in their frame and lens choices.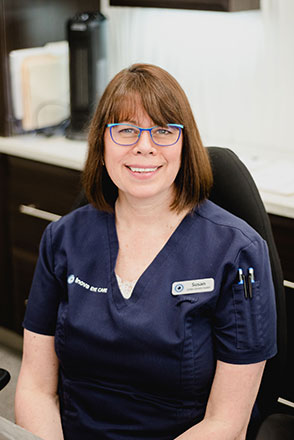 Susan Uens
Certified Optometric Assistant
Susan has been a member of the Inova Team since 2007. She has enjoyed serving generations of families over the years. Susan became a Certified Optometric Assistant in 2017 to help further assist patients and have a greater knowledge of this exciting profession.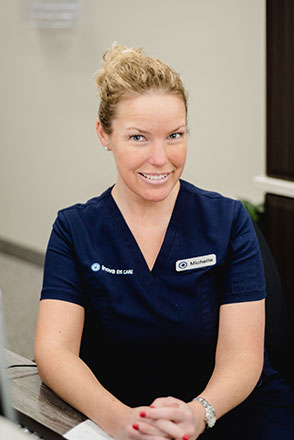 Michelle Nault
Assistant
Michelle previously worked as an office manager for a group of Ophthalmologists in Toronto for eight years. She joined the Inova Team in 2018 and is passionate about excellence in patient care and communication.
Gallery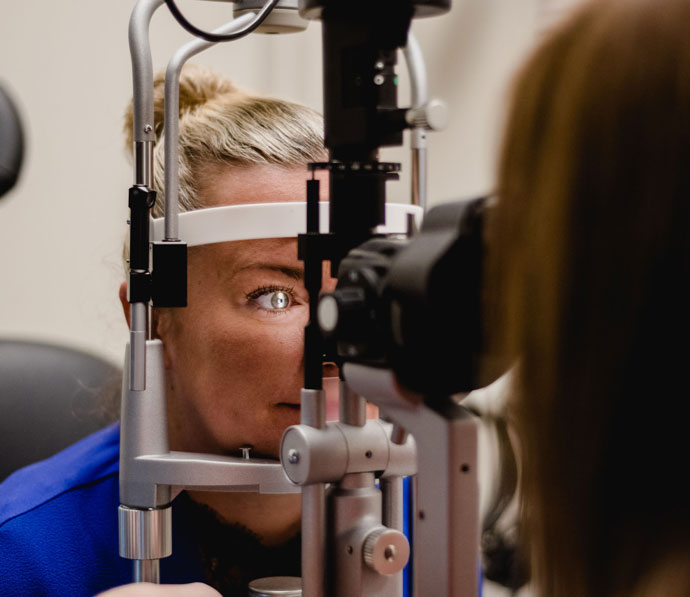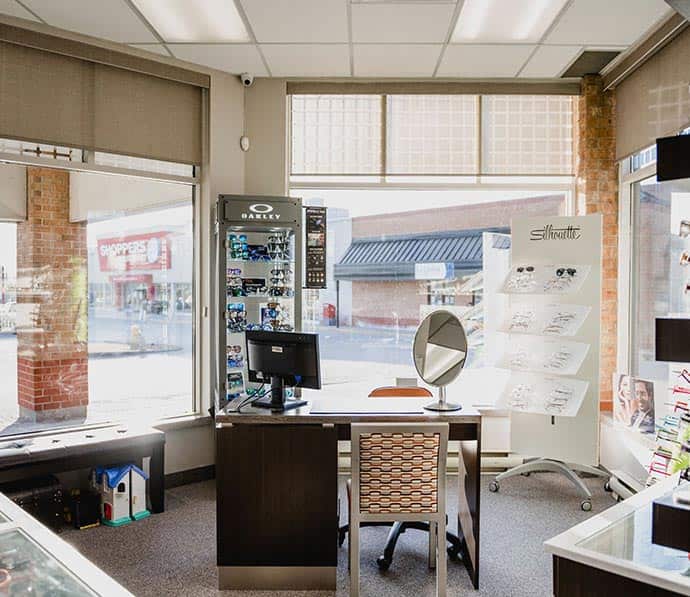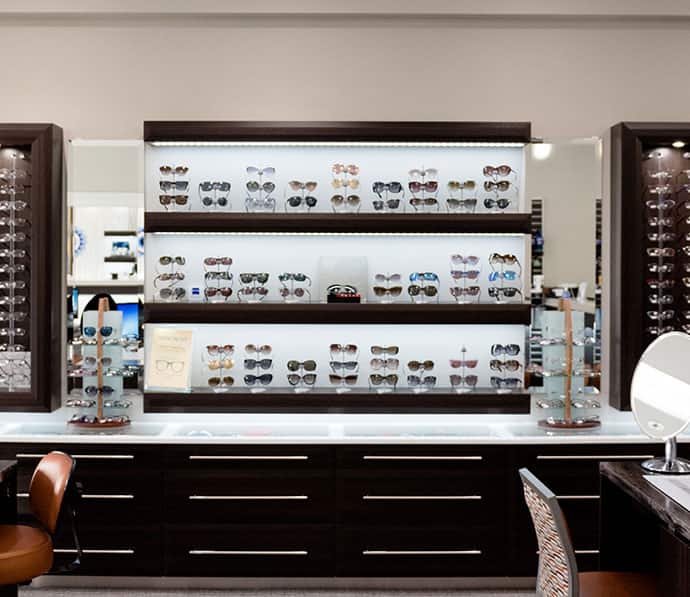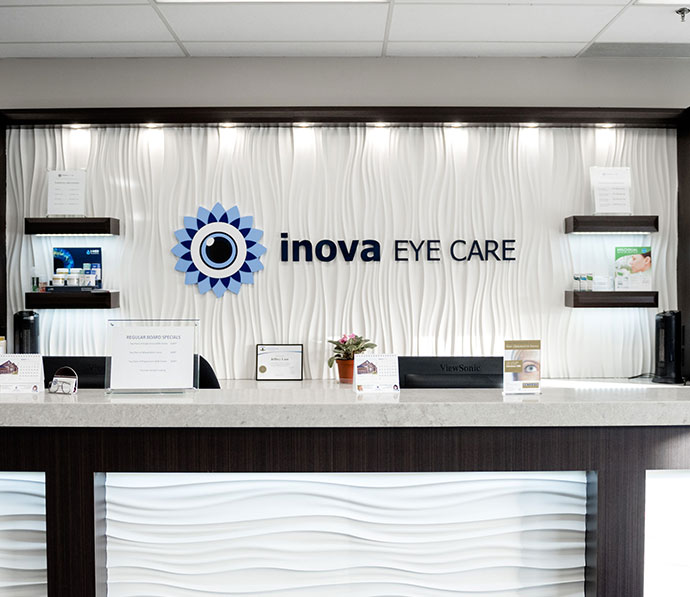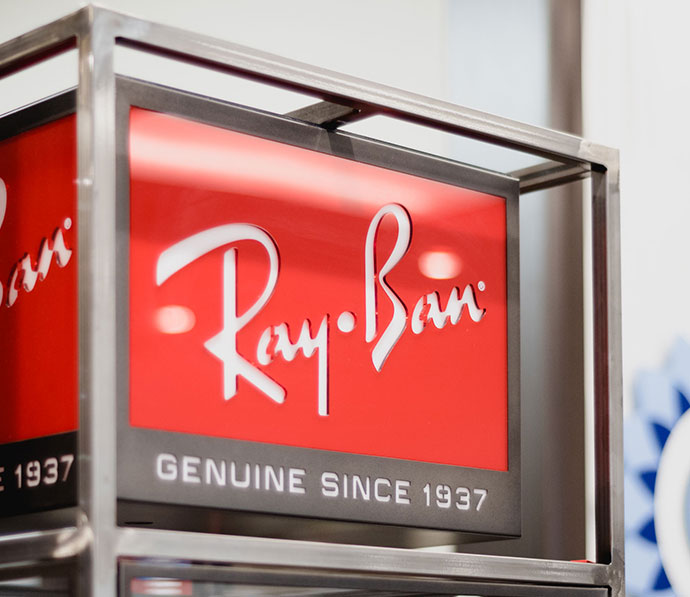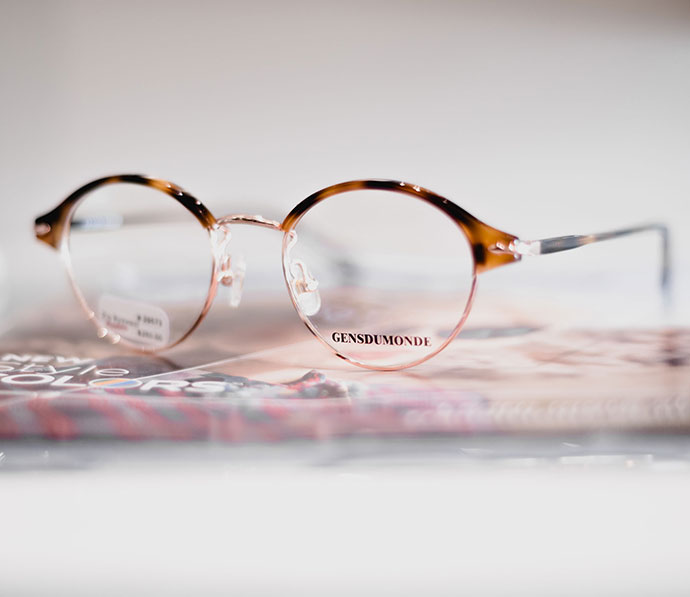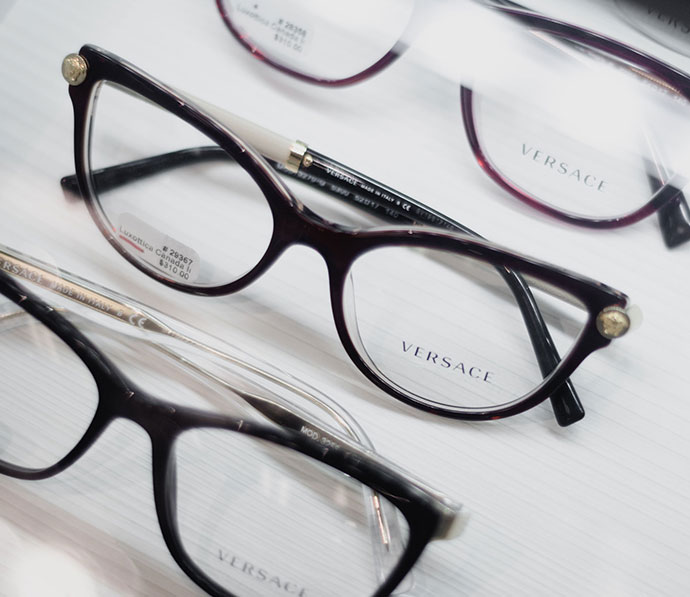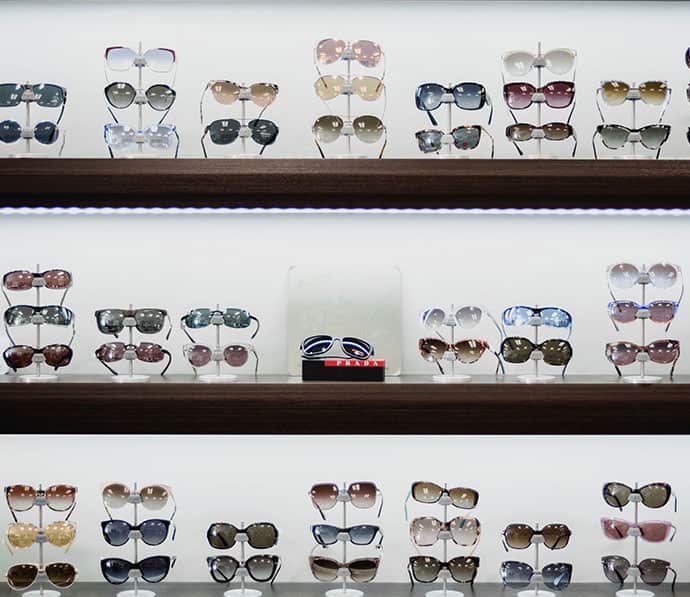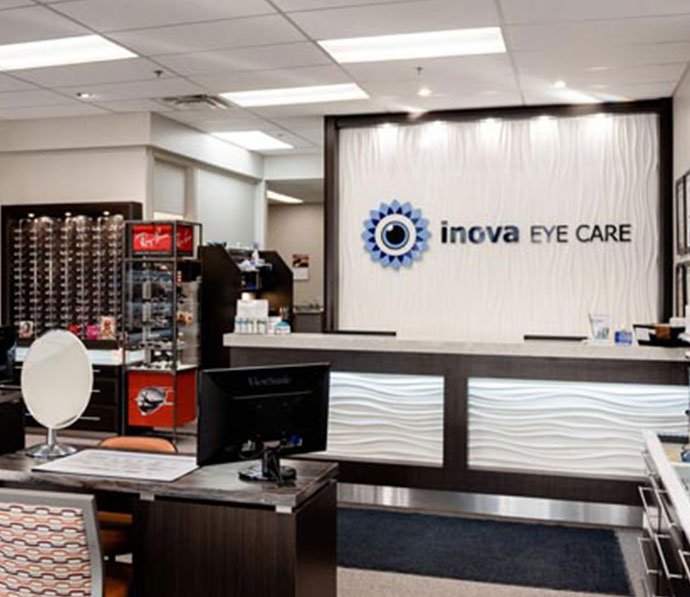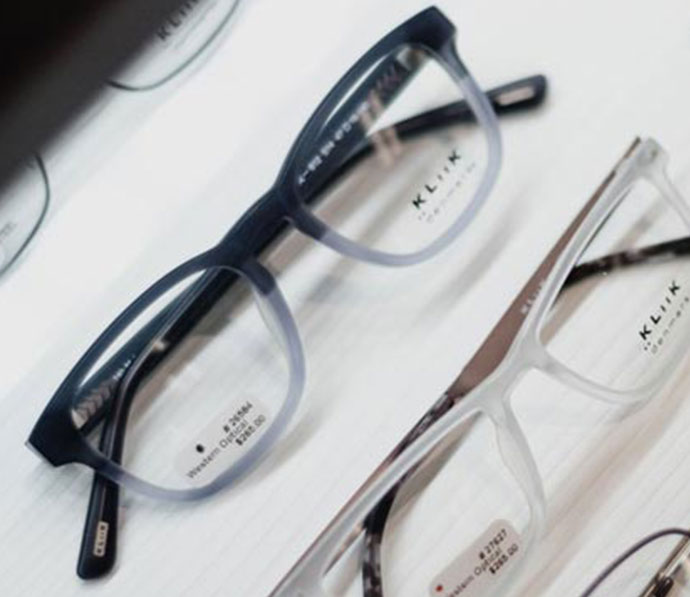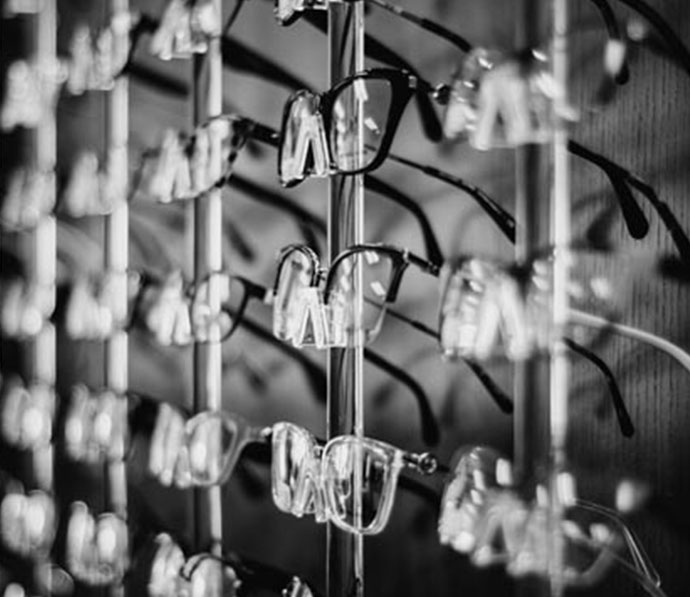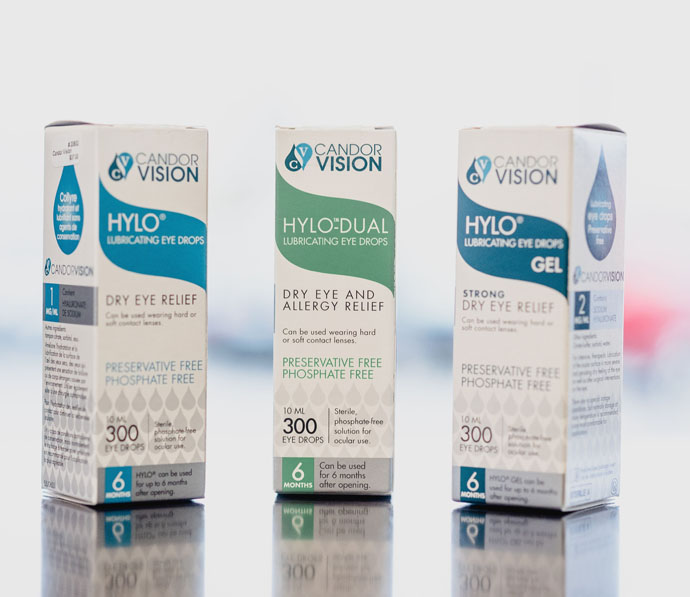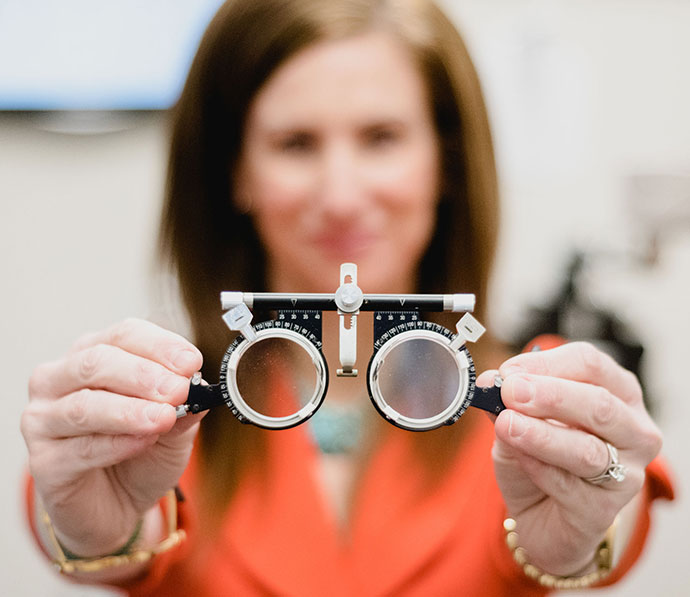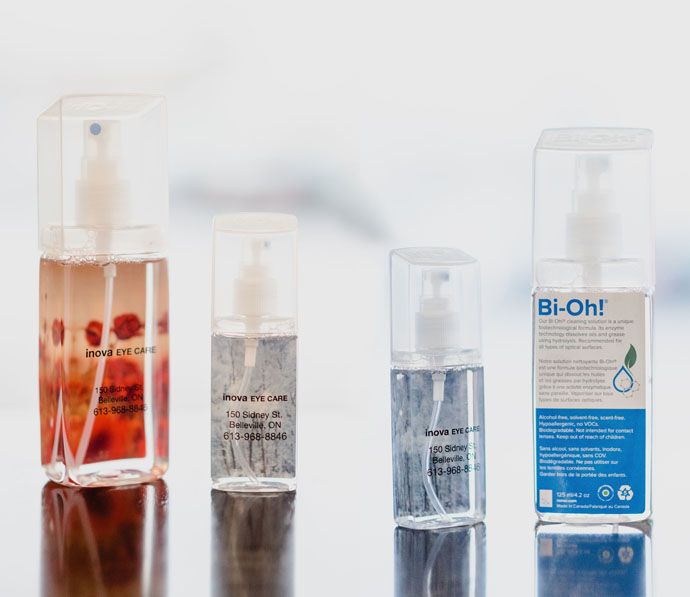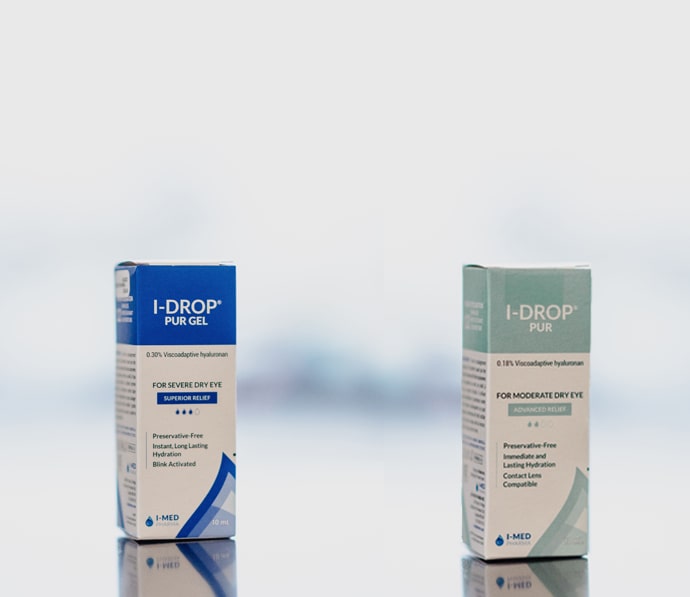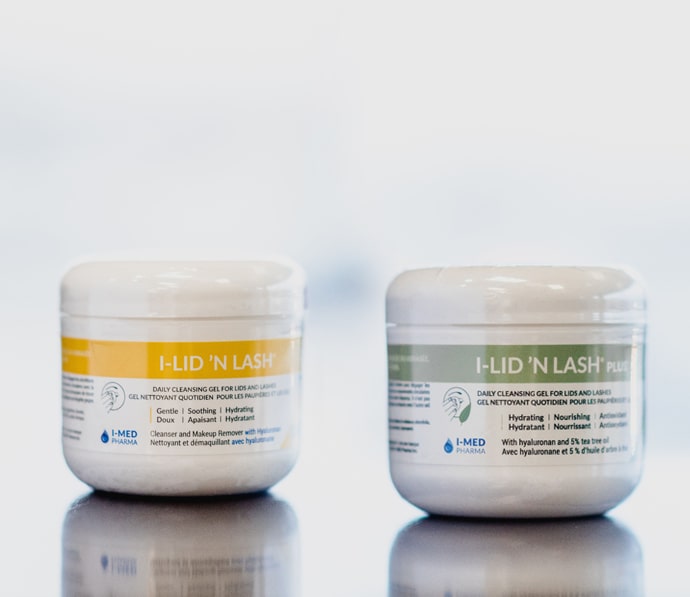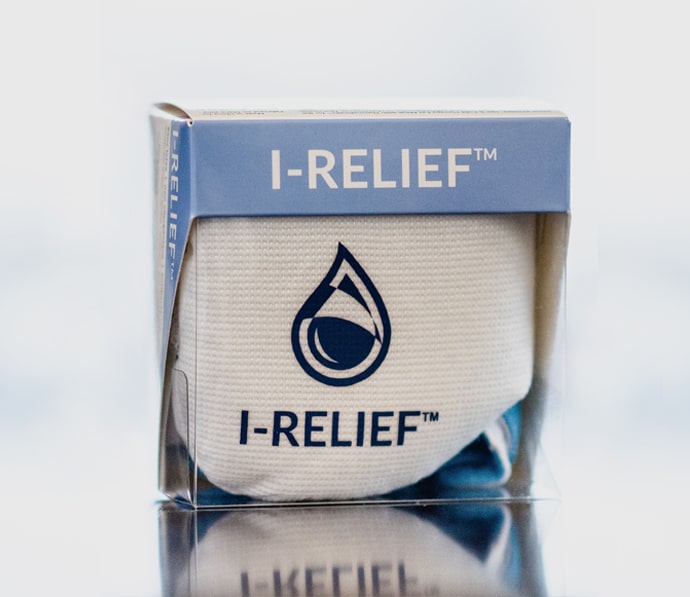 Professional, Innovative and
Experienced Optometrists
and Opticians helping you to see and be seen.
Legal Notice
The information below applies to all the information contained on the inovaeyecare.ca Website.
The users of this Website agree to comply with the terms set out below.
TERMS OF USE
Inova Eye Care owns and operates a Website at inovaeyecare.ca (hereinafter referred to as the "site" or "Website"). Inova Eye Care® trademark except as otherwise noted on the site, which is accessible to all users (hereinafter referred to as the "user" or "users"). Refrain from using this Website unless you agree to comply with the conditions.
RISKS ASSOCIATED WITH INFORMATION
Information on this Website is intended for informational purposes only and has no contractual value. Inova Eye Care reserves the right to modify the content of this site. At any time, without prior notice. Inova Eye Care assumes no liability for errors or omissions in the content of this Website or for information reliability or completeness of said information.
Information published on this Website is based on marketing, statistical or commercial services or other sources the Inova Eye Care considers reliable and are the sole responsibility of their authors and not of Inova Eye Care. We do not assume any liability for the accuracy or completeness of said information and in no circumstance should this information be regarded as such. Opinions and information as presented on this site reflect our position as of the date of publication and are subject to change without notice.
UPDATING OF THE WEBSITE UNDER THE RESPONSIBILITY OF Inova Eye Care
Inova Eye Care, its employees and directors will not be liable for damages incurred as a result of the information published on this site, for the views and advice published, expressed or implied regardless of its nature.
Inova Eye Care expressly refuses any and all responsibility for the manner in which the user of the site may use the information contained, in any decisions that may be made and in the actions that may or may not be taken based on said information.
COPYRIGHT PROTECTION
Presentations made and contained on this site are the intellectual property of Inova Eye Care. Reproduction in whole or in part of this site on any other medium in prohibited without the express permission of Inova Eye Care.
User may solely use the information contained on this site for personal use. Reproduction in whole or in part of said information on paper may only be performed for personal use. Said information is not to be copied, distributed or transmitted to third parties nor may it be inserted in a document or other medium.
HYPERTEXT LINKS
The links to external Websites and their content shall not be prejudged and Inova Eye Care will in no way be held responsible for any direct or indirect prejudice that may result from gaining access to and usage of said sites.
CONFIDENTIALITY
Inova Eye Care draws the attention of the user to the fact that all communication transmitted through this Website remains in the public domain and not the private domain. OSI cannot accept responsibility for the security of the transmission of information.
The confidentiality and integrity of the information circulating over the internet cannot be ensured. Inova Eye Care cannot accept responsibility in the case that data contained on this site is intercepted.
Inova Eye Care site uses cookies. These cookies are small text files saved on the hard disk of a user's computer. These files are completely harmless and cannot contain viruses. These cookies are used to analyze visits to the site. Inova Eye Care calls upon Google Analytics to help track how users use the site. The number of visitors, path taken to access the site and length of each visit are measured. The cookies cannot, in any way, identify the user. All data is completely anonymous and compiled solely for the purpose of improving the site and tailoring the content to the needs of its visitors.
The person responsible for the protection of personal information is the owner of : Inova Eye Care
VIRUSES AND TECHNICAL GLITCHES
Inova Eye Care makes no representations that the content of this site is free of infections, viruses, worms, Trojan horses and/or other codes with contaminating or destructive properties. It is the user's responsibility to take protective measures.
Inova Eye Care DECLINES ALL RESPONSIBILITY IN THE EVENT OF ANY INTERRUPTION OR NON-AVAILABILITY OF THE SERVICE
Under no circumstances shall Inova Eye Care be held responsible for transmission errors of any sort, such as loss of or damage to data, or changes of any type whatsoever, including direct or indirect damage resulting from the use of the services provided on this site.
JURISDICTION
This Agreement shall be governed by and construed in accordance with the laws of the province of Ontario. Any dispute arising of this Agreement shall be brought before the court in the judicial district of Inova Eye Care's head office.
Address:
150 Sidney St Belleville, ON K8P 5E2;
Tel: 613-968-8846.
PUBLISHING FIRM
Inova Eye Care
150 Sidney St Belleville, ON K8P 5E2
Tel: 613-968-8846

Acceptance of the Privacy Policy
Thank you for visiting inovaeyecare.ca (the "Website"), provided to you by Inova Eye Care ("We"). We respect the privacy of every individual who visits the Website and are sensitive to privacy issues on the Internet. We believe it is important that you know how we deal with information received about you.
This privacy policy (the "Privacy Policy") explains how we collect, use, disclose, and protect the personal information of our customers and Website users ("you"), describes the types of information we may collect from you or that you may provide to us, and our practices for collecting, using, maintaining, protecting, and disclosing that information. The Website is for general audiences and is not specifically targeted to or intended for use by children.
We will only use your personal information in accordance with this Privacy Policy unless otherwise required by applicable law. We take steps to ensure that the personal information that we collect about you is adequate, relevant, not excessive, and used for limited purposes. Privacy laws in Canada generally define "Personal Information" as any information about an identifiable individual, which includes information that can be used on its own or with other information to identify, contact, or locate a single person.
By accessing or using the Website, you are accepting the practices described in this Privacy Policy, and you are consenting to our processing of your information as set out in this Privacy Policy. We may modify or update this Privacy Policy from time to time; if we change this Privacy Policy in a manner that materially impacts your privacy rights, we will provide a notice to you. Your continued use of the Website or our services after any modification to this Privacy Policy will constitute your acceptance of such modification. However, when required by law, we will confirm your consent to the revised Privacy Policy terms. This Privacy Policy is incorporated into and considered a part of the Website Terms and Conditions of Use, located here
---
What information we collect
We collect and use several types of information from and about you, including:
Personal Information, that we can reasonably use to directly or indirectly identify you, such as your full name, email address, telephone number and any other identifier we may use to contact you online or offline.
Non-personal information is information that does not directly or indirectly reveal your identity or directly relate to an identified individual, such as demographic information, or statistical or aggregated information. Statistical or aggregated data does not directly identify a specific person, but we may derive non-personal statistical or aggregated data from Personal Information. For example, we may aggregate Personal Information to calculate the percentage of users accessing a specific Website feature.
---
How we collect the information
Information You Provide to Us
The information we collect directly from you may include:
Communicating with us: When you contact us about a customer service issue, Vision Entrepreneur services or to make other inquiries, we collect the content of those communications, as well as your full name, clinic name, email, phone number, city, province, and any additional information that allows us to answer your request.
Information We Collect While You Interact With Us Through Cookies and Other Automatic Data Collection Technologies
Refer to Cookie Policy (here)
Information We Collect About You From Third Parties
Refer to Cookie Policy (here)
---
How we use your information
We use your information, including your Personal Information, to manage our business and to maintain and develop commercial relationships with you. We will collect, use, and disclose such information only to the extent that is necessary for those purposes.
We use information that we collect about you or that you provide to us, including any Personal Information:
To provide you with information, products, or services that you request from us.
To fulfill the purposes for which you provided the information or that were described when it was collected, or any other purpose for which you provide it.
To improve the Website, products or services, marketing, or customer relationships and experiences.
To allow you to participate in interactive features, social media, or similar features on the Website.
To measure or understand the effectiveness of the advertising we serve to you and others, and to deliver relevant advertising to you.
In any other way we may describe when you provide the information.
For any other purpose with your consent.
---
How we share your information
We will not rent or sell your information to third parties without your consent. We only share your data as specifically provided in this Privacy Policy.
Other Disclosures
In addition to any disclosure you may have consented to or permitted under the terms of this Privacy Policy, we may transfer your data, including Personal Information to third parties in the following limited circumstances:
information you expressly consent to be shared;
when relating to anonymized information (individuals cannot be identified by it);
when you decide to make the information indexable by search engines, to share or to distribute the information to people or otherwise to make it available to the public;
to satisfy any applicable law, regulation, legal process or enforceable governmental request within or outside your country of residence when we have a good faith belief that the law requires it;
to enforce this Privacy Policy, the Terms, or an agreement, including investigation of potential violations thereof;
to detect, prevent, or otherwise address fraud, security or technical issues, or protect the operations or you;
to protect our rights, property or safety as well as yours, the public, or others;
in connection with an acquisition, merger, change in control, debt financing, reorganization, sales of assets, bankruptcy or other change of our corporate structure or status; or
as necessary in connection with the performance of requested services or solutions, or as otherwise appropriate in connection with a legitimate need.
---
How we store and secure your information
Information Security
We are committed to protecting the confidentiality, integrity, availability and privacy of your Personal Information. We have put appropriate physical, technological and procedural security measures in place designed to help prevent your Personal Information from being lost, used, modified or accessed in an unauthorized way, or improperly disclosed. Examples of such measures include restricted access to offices, training of personnel, using passwords and well-defined internal policies and practices. We also use encryption technology and Secure Socket Layers ("SSL") in all areas of the Website where your personal account information is required.
In addition, we limit access to your Personal Information to those employees, agents, contractors and other third parties who have a business need-to-know. They will be required to process your Personal Information only on our instructions and they are subject to an obligation of confidentiality. Our service providers are required to maintain adequate security protections in place designed to help safeguard your Personal Information and are not permitted to use it for any purpose other than fulfilling services to us.
If you have any questions about securing your personal data, please contact us in accordance with the "How to Contact Us" section below.
Information Retention
We will retain your Personal Information for as long as it is needed:
to provide the products and services that you have requested;
to communicate with you about a purchase or a request you have made to us;
to manage your choices and rights you have exercised pursuant to this Privacy Policy;
to comply with our legal and regulatory obligations and to demonstrate compliance,
to resolve disputes and to enforce our rights and agreements.
We may retain non-personal information that has been sufficiently aggregated or anonymized for a longer period.
Once the retention period is over, we will dispose of your Personal Information as provided for in our internal data retention and disposal policy.
Where We Store Information
We use facilities operated by "Amazon Web Services" and located in Canada as our information storage and processing infrastructure. Our service providers can also, from time to time, store your Personal Information in accordance with purposes outlined in this Privacy Policy.
---
How to contact us
If you have any questions about this Privacy Policy, you can contact us at 613-968-8846.