Our experienced optometrists offer comprehensive eye exams using the latest in advanced eye tests to determine your eye health and to ensure your best visual acuity.
Kids 19 and under are covered for a full eye exam through OHIP once per year. OHIP also partially covers eye exams for seniors, contact us to learn more about exam fees and insurance coverage.
Every eye exam includes *: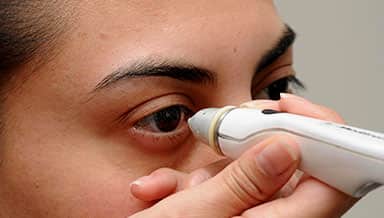 Pachymetry
Pachymetry is a measurement of the thickness of the cornea, the outer structure of the eye. This measurement is used prior to refractive surgery and in preliminary glaucoma screening.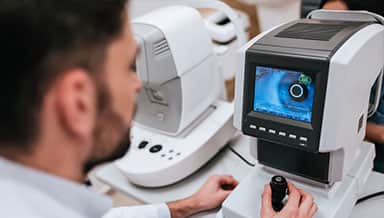 Auto refraction
An auto refractor is a computer-controlled machine used to provide an objective measurement of your refractive error and prescription for glasses or contact lenses.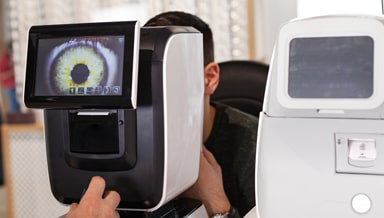 Auto Keratometry
An auto keratometer is a computer-controlled machine used to measure the curvature of the front surface of the cornea which is helpful in determining the prescription of your glasses or contact lenses.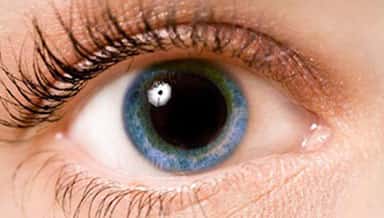 Dilated Fundus Exam (DFE)
This allows a better view of the retina, which is the inner lining of the back of the eye that gives sight. This helps to detect disease at an earlier stage than would otherwise be possible without the DFE.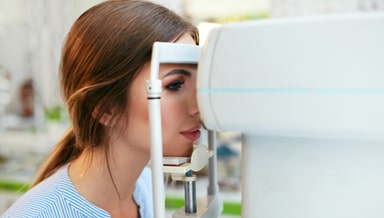 Non-Contact Tonometry (NCT)
A tonometer is a diagnostic tool that uses a small puff of air to measure the pressure in your eyes.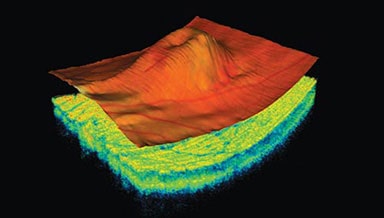 Ocular Coherence Tomography (OCT)
An OCT takes cross-sectional measurements of your eye - much like an MRI. The OCT maps and measures the thickness of these layers to aid in the diagnosis and management of glaucoma, macular degeneration, diabetes and many more eye diseases.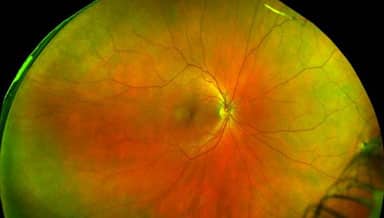 Retinal Imaging (RI)
Retinal images of the retina allow much wider views of the inner lining of your eye and serve as a record to monitor for any changes in eye health.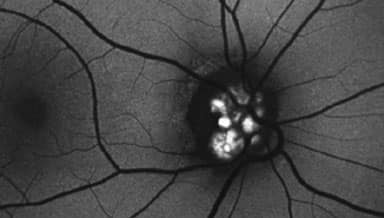 Fundus Autofluorescence (FAF)
Fundus Autofluorescence (FAF) is a non-invasive retinal image providing information on retinal metabolism and function. It is especially useful in assessing optic nerve head drusen and retinal maculopathies like macular degeneration.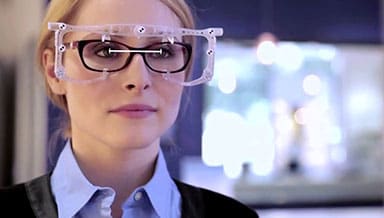 Terminal 2 Zeiss
Terminal 2 captures and calculates the parameters of your individual glasses with the click of a button. This technology helps customize your individual pair of glasses at a precision of 0.1 mm, which can result in a more relaxed vision with lenses.
* Subject to patients' ability to safely perform test and at the discretion of the doctor.